Welcome to MDIS 2022
Organized by:
Research Center in Informatics and Information Technology
Department of Mathematics and Informatics, Informatics Division
Faculty of Sciences, Lucian Blaga University of Sibiu, Romania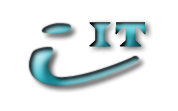 ---
TThe proceeding of MDIS 2022 is now online.
https://link.springer.com/book/10.1007/978-3-031-27034-5
---
The MDIS 2022 conference is intended to be an on-site conference, if pandemic conditions allow. A hybrid form of the conference could also be considered based on pandemic restrictions at the time of the conference. Online sessions will be organized for authors who will not be able to attend the conference in person.
The aim of the conference is to bring together computer scientists, mathematicians, researchers and students interested in the topics of the conference. The conference welcomes submissions of original papers on all aspects of modelling and development of intelligent systems ranging from concepts and theoretical developments to advanced technologies and innovative applications.
The conference will include Plenary Lectures (30 min), Regular Lectures (20 min), and Short presentation (10 min).
All submitted papers will undergo a thorough single - blind peer review; each paper will be reviewed by at least 3 independent experts in the field.
Paper acceptance and publication will be judged on the basis of their relevance to the conference topics, clarity of presentation, originality and accuracy of results and proposed solutions.
The MDIS conference respects Springer Editorial Policies: https://www.springer.com/gp/authors-editors/journal-author/journal-author-helpdesk/editorial-policies/14214
An author can register two (accepted) papers with one registration fee.
A post–conference proceedings containing selected refereed, presented and accepted articles, will be published by Springer Verlag in the series Communications in Computer and Information Science (CCIS).
CCIS is abstracted/indexed in DBLP, Google Scholar, EI-Compendex, Mathematical Reviews, SCImago, Scopus.
CCIS volumes are also submitted for the inclusion in ISI Proceedings.
The official language of the conference is English.