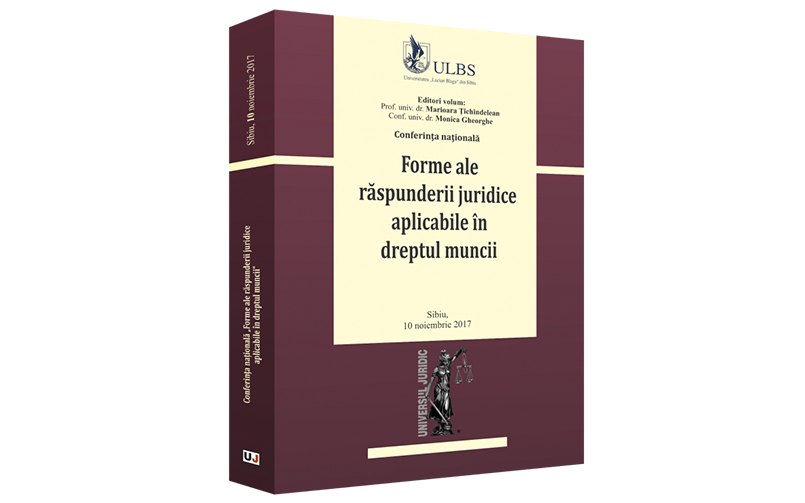 Description
The volume "Forms of the legal responsibility applicable in labor law" includes the papers presented at the National Labour Law Conference, the 7th edition, organized by the Law Faculty of the Lucian Blaga University in Sibiu, on November 10, 2017.
The presented works represent a picture of the way in which the legal responsibility takes different forms in labour law.
The participants analysed the practical problems involved in disciplinary responsibility and how the employer and the specialized court have to interpret and apply the legal provisions in this matter. Starting from the fact that in the field of labour litigation there is an extension of the number of cases in which the employees ask to compel the employer to award moral damages, the limits between the material and moral damages have been presented, as well as the rules regarding their finding and quantification. From the patrimonial responsibility were also caught the particularities of the obligation of restitution, as well as the exonerating causes of responsibility. Following the recent changes made to the Labour Code regarding undeclared work, we analysed the hypotheses that fall within this concept, as well as the consequences of the new regulations in contraventional matters.
Technical data
Titlu:Â Conference – Forms of legal responsibility applicable in labour law.
Pret:Â 30,00 RON
ISBN:Â 978-606-39-0338-0
Format:Â Academic
Pagini:Â 130
Detalii