Professor Paulien Meijer, PhD
Paulien Meijer is professor of education at the Teachers Academy at Radboud University in Nijmegen, the Netherlands, being also the head of the research programme Cultivating creativity in education: Interaction between teaching and learning. Before this position, she was appointed at the University as associate professor, teacher of civics in secondary education in Zoetermeer, assistant professor at the University of Utrecht and at the Dutch Open University.

As teacher educator and former teacher, her research interests are particularly on (student) teacher learning and development, with a specific focus on identity development and creative learning in teacher education. In addition, she is council member of the International Forum on Teacher Education (InFo-TED), in which a group of prominent scholars work together to develop professional learning programmes for teacher educators.

Furthermore, Paulien is a former Chair of ISATT (2009-2013)
Professor Cheryl J. Craig, PhD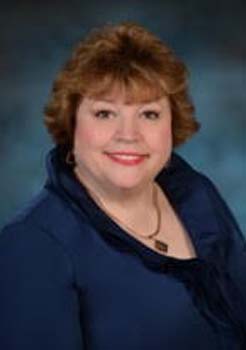 Cheryl J. Craig is a Professor and the Houston Endowment Endowed Chair of Urban Education at Texas A&M University. She is an American Educational Research Association (AERA) Fellow, an AERA Division B (Curriculum) Lifetime Career Awardee and a recipient of the Michael Huberman Award for Outstanding Contributions to Understanding the Lives of Teachers.

She completed her two undergraduate degrees at Brandon University (B.A., B.Ed.), her Master's degree at the University of Calgary, and her Ph.D. degree at the University of Alberta, which was supported by a SSHRCC Fellowship. After completing her Post-Doc studies at the University of Toronto, she moved to the United States for employment purposes.

Currently, Cheryl Craig is one of the most-published authors globally in the field of education and she has delivered keynote addresses in North America, South America, Europe, the Middle East, Asia and in Australia and the South Pacific.
Emeritus Professor Russell Bishop, PhD ONZM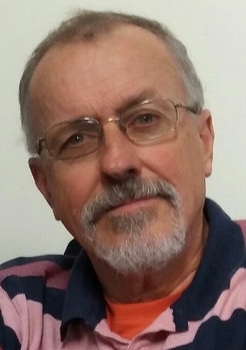 Russell Bishop is Emeritus Professor of Maori Education in the Faculty of Education at the University of Waikato, Hamilton, New Zealand. He is well known for developing and directing Te Kotahitanga, a large New Zealand Ministry of Education funded research and professional development project from 2001 to 2012. This project demonstrated how teachers and other school leaders could improve the educational achievement of Maori students in mainstream classrooms by implementing a culturally responsive pedagogy of relations.

Since his retirement from Waikato University, he has developed the notion of relational pedagogy and leadership further with Cognition Education in New Zealand, Australia and Canada. He is the author of 7 books and approximately 80 other quality assured publications. He has delivered over 100 keynote addresses, nationally and internationally, has attracted approximately $32.5 million in research and development contract funding in recent years, and has won numerous awards for his work.
Professor Lucian Ciolan, PhD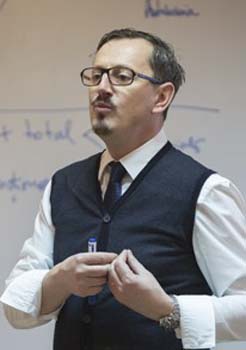 Lucian Ciolan, PhD is professor of Educational Research & Policy at University of Bucharest, Faculty of Psychology and Educational Sciences, where he is also servig as dean. His main academic fields of interest include (but are not limited to): influencing decision-making through public / educational policy, applications of cognitive sciences in behavioral change, learnig theories, learning transfer in policy and educational practice.Lucian is also the coordinator of a master program in Train the Trainers, where he is facilitating students learning on training and staff development methdologies.

Starting with 2014, Lucian became member of the European Educational Research Association Council, representing Romania. Alongside his academic activity, Lucian was extensively involved in consultancy programmes in Europe and beyond, mainly focused on public policy and educational reforms. From this perspective, he is also member of a professional network of trainers and consultants on policy change called International Centre for Policy Advocacy (based in Berlin), working with different organizations across the world on influencing decision making and framing policy messages.